You're looking to have an impact. Become the kind of leader you've admired over the years. Inspire others, feel confident and make a difference to those around you. You appear accomplished and always switched on to those around you but deep down inside you feel… under the pump.
Does this sound familiar? It's ok if it does. Corporate life is extremely challenging right now; everybody is having to produce more with less. The last thing you need to be worrying about is meetings for new initiatives, client pitches and more formal presentations. Public speaking courses aren't just for TEDx presenters and global C-suite executives who speak on stages or to press. They're for anyone that wants to stand out and make waves without the stress that speaking in public brings to 99.9% of us.
There is an argument that public speaking training has never been more important than it is now, with increased competition for jobs, the challenges of Zoom conferencing and working from home, and the overall level of anxiety that is impacting the globe at the moment. But in case you were in any doubt as to the value public speaking classes could bring you right now, let's look at some recent examples from popular culture to make our point abundantly clear.
4 Reasons Why Public Speaking Courses Aren't Just For C-Suite
1. Articulating yourself to a group is different to communicating with one person
It might sound obvious but speaking to many people requires a different approach to conversation with only one person. For example, in the recent audio released of musician Britney Spears in court making her statement about the conservatorship, she speaks extremely fast and is asked numerous times to slow down. This is a great example of how important it is to watch your pace when presenting and something you would practice in a public speaking course. The motto we describe the perfect voice as in our training is: low and slow – calm like balm.
https://www.youtube.com/watch?v=iVrhKBhMrEI
2. Public speaking courses can prepare you for the tough questions
Tennis player Naomi Osaka boycotted press conferences because she finds the hard questioning really difficult. As someone living with depression and anxiety, this sort of confrontational process causes her a lot of stress.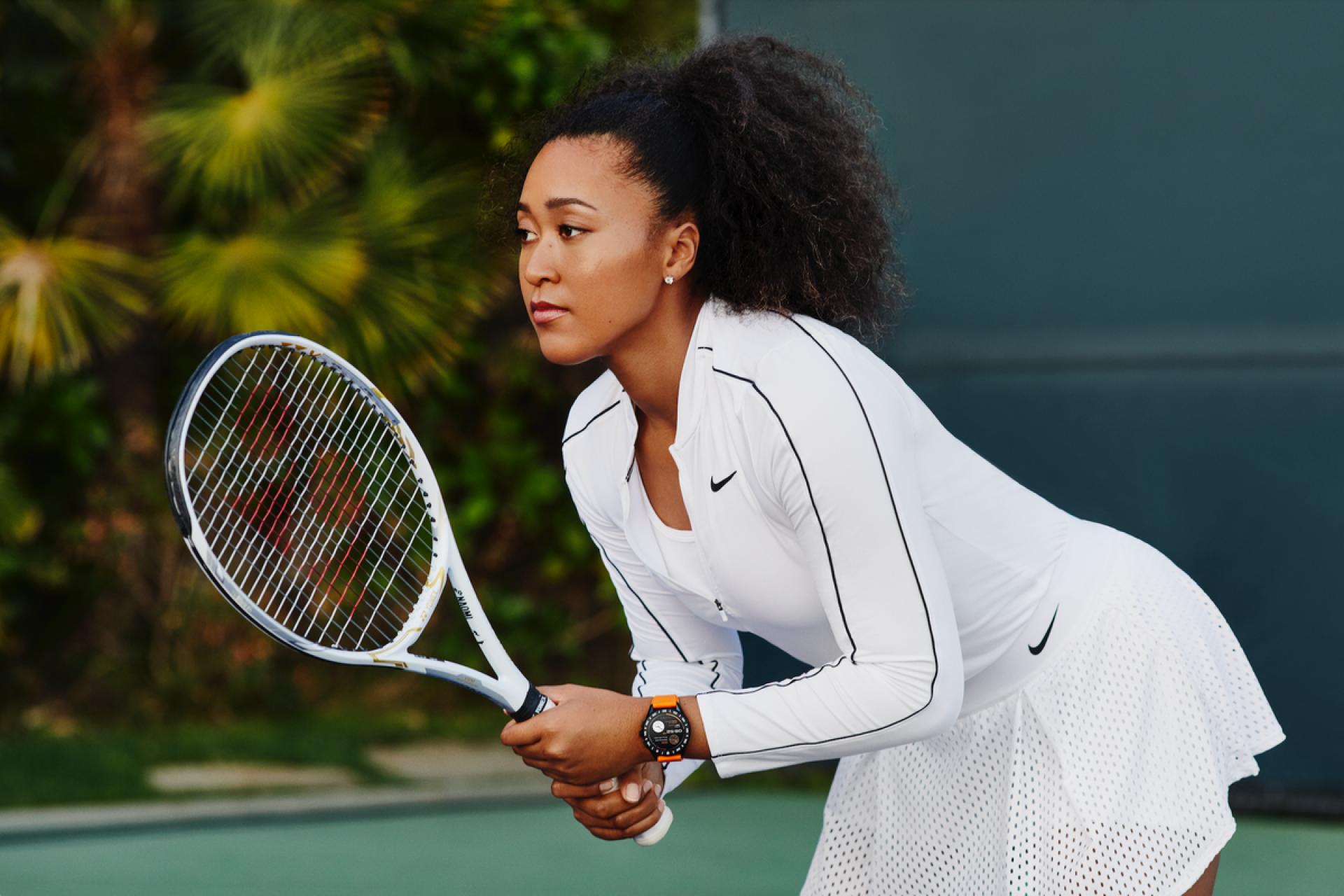 For those of us managing teams and/or required to provide answers to difficult questions, public speaking courses can equip us with the tools we need to handle these sorts of stressful situations. Training can teach you how to change your mindset, techniques to calm your nerves and design tips so you don't stress about remembering it all line by line. Handling curveball questions is tricky – but we have a step-by-step questions framework that ensures you are prepared for questions from a board, executives or your internal team.
3. You learn exactly how to get your point across
Tom Hiddleston's acceptance speech for Best Actor in a Limited Series at the 2017 Golden Globes upset lots of people. It seemed like he was going to tell a touching story about Doctors Without Borders in South Sudan, however it didn't quite pan out like that. Afterwards, Tom apologised on Facebook, saying, "In truth, I was very nervous, and my words just came out wrong."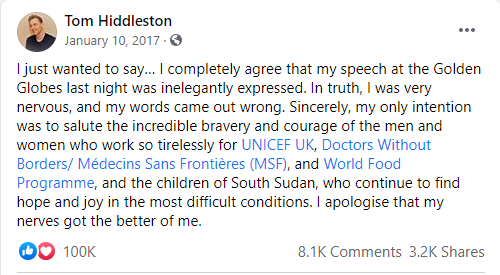 Don't risk being in the same position as Tom Hiddleston. In an uncertain and pressured business world, your message and intentions must be clear. Learning to define your message and pitch it appropriately to your audience is key. In our public speaking course we refer to this as the 'diagnose' stage – before you do any communication (a meeting/one-to-one/on-to-many scenario) you review who you are speaking to and what they need to know to buy-in to your idea. Then you design your content. This prep time ensures you don't stumble on the big-screen à la Hiddleston.
4. Prepare to kiss those public speaking fears goodbye
If you experience fear or anxiety around public speaking then you're in good company. Julia Roberts, Harrison Ford and Richard Branson have all openly admitted that they fear public speaking and have had to overcome their anxiety through speech classes, patience, practice and preparation in order to give the speeches their careers have demanded. It is true that practice makes perfect—but preparation in the form of good public speaking training is worth its weight in gold, as you receive practical tools, tips and techniques to equip, enable and empower you not only to speak with confidence but to make a positive impact too.
To take your communications and career to the next level, sign up to our public speaking skills training today. Not only will you start to get traction for your ideas at work – but you might save some time in meetings by having a clearly defined message that people jump on board with – just like that!