This week we hit a huge milestone for our business. Ten years since Colin James and Erica Bagshaw merged their solo practices and formed the brand we now know as The Colin James Method® (CJM).
Since 2012, CJM has been collaborating with leading organisations and professionals in the corporate sector to revolutionise their 'soft' skill capability from mediocre – to excellent.
Who does The Colin James Method® help?
Primarily we work with talented individuals in top fortune 500 companies globally (in countries such as USA, UK, India, Indonesia, Canada, New Zealand, Taiwan, South Africa, Italy, Spain, Germany, and China) as well as investing time in our passion for developing future leaders closer to home in Australia through partnerships with not-for-profit organisations.
Co-Founders Colin James and Erica Bagshaw have over forty years of deep experience as facilitators, speakers and coaches in private practices. In 2012 they combined forces to build The Colin James Method® brand and partner together in business under the trading name of Inner Profit Pty. Ltd.
As the business evolved the identity and value to clients was redefined and in early 2020 we changed the business name to The Colin James Method Pty. Ltd. to reflect our position as a leading provider of communication, leadership, culture and resilience training globally.
The root of our methodology
Colin's talent for analysis and research and his ability to translate this knowledge into practical steps is world-renowned. The roots of our methodology date way back to Colin's childhood. To his school in Kloof near Durban, South Africa when he discovered a passion for education. Shocked to hear that the Zulu workers at his school were illiterate a teacher challenged him to "do something about it".
The weekly lessons with the Zulu workers that followed ignited a spark. Colin's love for education and learning began.
Colin found standing up and influencing others when you're at the extreme end of the introversion scale doesn't come naturally. It requires skills and methodology. Something that Colin has spent his life refining, studying, and practicing. No one is a born speaker or leader. It takes practice and a unique set of skills.
This is where the CJM methodology comes into its own. Proving behaviours, skills, techniques, and methods that can be broken down into actionable steps that can be replicated. The 'how'. Refined via ongoing practice and dedication we believe that anyone can master these skills.
The root of our ongoing success
As a young child in a rural area of South Australia Erica began her love affair with learning. Scouring the library for new books, reading voraciously. Over the years she used her knowledge to drive her career first in IT, then moving into recruitment.
Erica has a deep passion for people and coaching others in her own practice became the next logical step. Setting up several companies, slowly developing more business acumen and prowess for a good idea!
Since 2012 (when she and Colin merged their solo coaching and facilitation practices) her business skills have been a driving force behind our growth, innovation, and development as an organisation. Steadily steering the ship to calmer waters when need be. Chasing down amazing partners, team members and brand-new technology to make sure we stay ahead of the game.
Her aptitude for business and deep passion for people allows her to see hidden ability in attendees and inspire them to fulfill their potential. The combination of these skills ensures passion, commitment, and powerful, practical methodologies are at the heart of all CJM do.
Industry leaders in communication development
What started as a staff of 3 has slowly grown over time to now include twenty staff members and twenty-plus facilitators spread across the globe. From humble begins in a home office in Manly, slowly increasing in size to fill an office space overlooking the water of Sydney harbour for several years.
Today, the team is a remote-first organisation. With a variety of talented staff scattered across Australia, the USA, Philippines, Thailand, and the UK.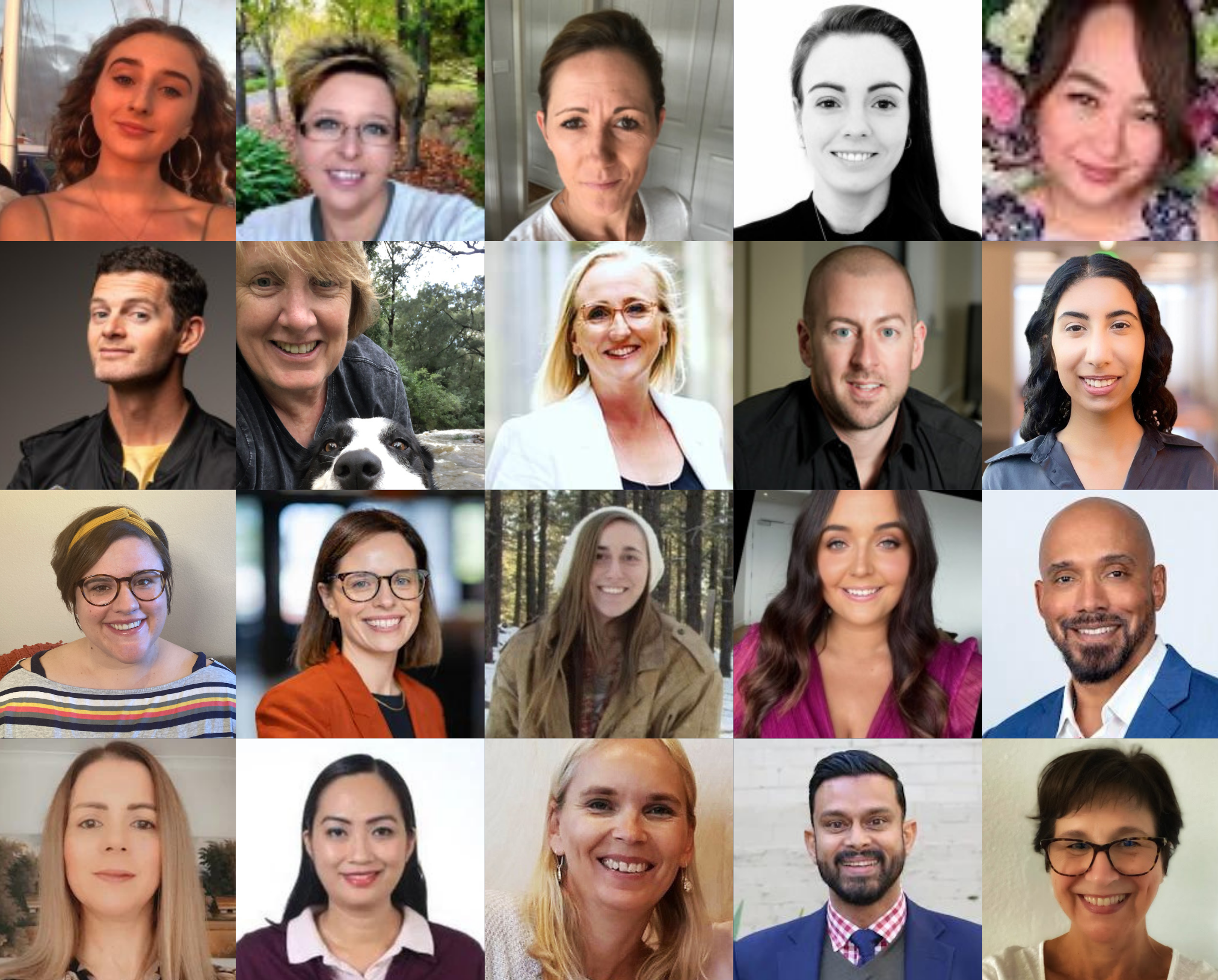 Over the past ten years, we have built an enviable reputation. Acknowledged by our clients and peers as providing world-class leadership and communication skills training, that provokes real change. We pride ourselves on holding high standards and our benchmark for a training NPS is 90, unheard of by many training organisations.
The growth doesn't end there, we have lots of plans for the future and look forward to expanding our global reach. Ensuring that our mission to transform the lives of our participants through learning continues to build momentum and we can impact more and more careers along the way.
Here's to 10 successful years – and counting!

The Colin James Method® Facilitators train corporate executives to improve their professional communication skills with a proven methodology. Our highly trained Facilitators and Coaches are recognised for their experience in their fields and have worked with many individuals and organisations around the world to master the art of communication.