Our thirst for knowledge is an instinctive part of who we are, but it seems not all pathways for learning are valuable to us. Whist we know the benefits of professional development, too many business communication training events fail on their promises.
But why are they missing the mark?
One of the main contributing factors to this is a lack of follow up.
Implementing change and introducing new knowledge to enhance skill sets takes time, practice and support. Research shows adults typically retain only 10% of the information they receive in a classroom environment, while two-thirds of that 10% can only be absorbed by putting it into practice.
This highlights the need for continued support to avoid teams walking away from training full of good intentions and then being railroaded by the normal day to day "busy-ness" when they get back to the office, causing them to quickly forget what they've learned.
So, how are we different?
Having recognised this common challenge, our programs are created with a key strategy to build supportive follow-up.
Group coaching calls, access to an exclusive LinkedIn group to discuss issues that arise, additional video training modules, and free tickets to 90-minute Masterclass events are just some of the tools we use on our program to embed the training afterward.
We also provide all attendees with the opportunity to set up small, behaviour-based goals with reminders, to help embed learning over a 30 day period after the event using Actionable Conversations™.
Even with the right support for applied learning – who's got the time?
We already face a constant battle to prioritize our growing to-do lists; simply being able to find the room in our schedules to attend workplace training is a common obstacle.
Research from the ABS has identified a 5% drop in workplace training participation in the last 3 years.

Why is this?
Almost half of those surveyed say they have either too much work on or too little time to participate.
But with the rise of AI and industries rapidly evolving, the pressure to stand out is ever prominent. Those who aren't able to prioritise further training and investment into their skills are at risk of missing out on important career opportunities or even being made redundant.
Inner Profit facilitators are focussed heavily on creating a learning environment that encourages people to engage and retain the learning. We do this by subtly raising the tolerance levels of attendees to stress in order to kick their brain into a state of perturbation. At the Mastering Communication program, participants are immediately asked to speak for 2-minutes in front of the group while we film them… this can be quite scary for many attendees who feel out of their comfort zone in front of a group.
Although confronting, this state of perturbation makes you fully ENGAGED. It ensures you are fully committed to the training and open and receptive. Raising the tolerance level slowly throughout the training also builds capability and the majority of participants see a dramatic change between the video we film at the beginning and the filming at the end of the two days.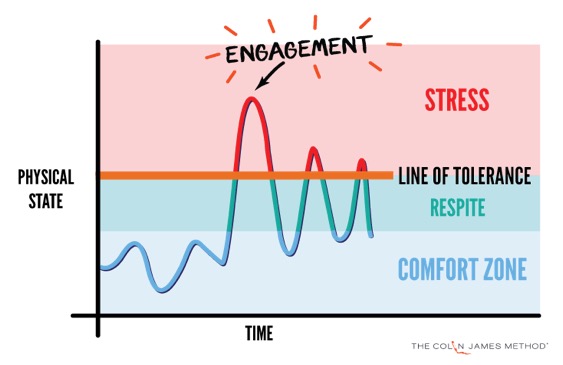 Finally, another key factor is the perception of value of training by organisations, with the requirement to deliver return on investment a top priority for any L&D Manager.
The Inner Profit point of difference is that our Facilitators focus on making changes at the 'identity' level of our participants. Rather than just focusing on improving their level of skills, we dig much deeper to make a change in people's values and beliefs. Their identity as a human.
"Personal development programs should transform people from a victim mindset to victor mindset," Jason Forrest, CEO and chief culture officer at FPG (Forrest Performance Group) says. "Are your employees asking for things to be easier? Or are they looking for the opportunity to be a better version of themselves? That mindset shift should be the measuring stick."
We encourage our attendees to consider the question: who are you as a leader/manager/employee/trainer? How can you enhance your capability to be more powerful?
For instance, at both our leadership programs and communication skills programs, we spend time digging into the 'Why? Frame' for each method, through stories and examples.
It is, essentially, for our participants to buy-in to the VALUE in changing old habits and commit to changing long-held BELIEFS in their own ability. It allows them to fully commit to the work involved; developing new SKILLS and changing their BEHAVIOUR; because they can see the RESULTS it will have on their career progression.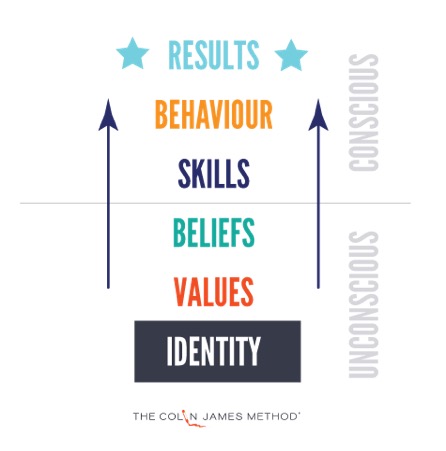 This is a true IDENTITY shift, which should have a far longer and sustained impact on an attendee. As Forrest says, "Quit trying to measure the ROI of training and think about the impact you are having on the lives of people."
Ultimately, the decision as to whether or not we need to invest in our professional development to survive and thrive is an easy one. While we are all facing common obstacles on our quest for learning and growth, the solution lies in the quality of the training we undertake.
Dodge these training fails and discover the Inner Profit difference by exploring more of our sustained learning tools and techniques which ensure that you advance your abilities and implement your learning beyond the classroom.

The Colin James Method® Facilitators train corporate executives to improve their professional communication skills with a proven methodology. Our highly trained Facilitators and Coaches are recognised for their experience in their fields and have worked with many individuals and organisations around the world to master the art of communication.