Watching good communicators at work can be inspiring if a little daunting. You may think "wow I wish I could speak that elegantly or engage an audience more effectively" but the good news is – you can! Luckily excellent communication skills can be learned, either by doing some training or at a slower pace by doing your own reading on the subject and putting what you've learned into practice.
We reached out to our Colin James Method® accredited Facilitators to recommend some reading for anyone looking to improve their skills in this area. The following collection of books offers insights on how to improve your communication skills, along with further ideas on how to engage with people, become a better presenter, manage challenging conversations and more.
First, we reached out to Shannon Lyndon Lugg, our newest Facilitator. Shannon has over two decades of experience in teaching leadership, development, diversity, and performance. These were the two books that Shannon says have changed her perspective on engaging with people and the importance of learning from failure.
1. How to Win Friends and Influence People by Dale Carnegie, 1936
"The old favourite of many of us, this book changed my perspective on how to engage with people and make the engagement about them, not me, and key elements of how to be a cheerleader for others and remember people's names."
A tried and tested book for anyone wanting to develop their skills for building relationships with clients and their ability to connect and influence peers in their own organisations. Carnegie's discussion of four key ideas (Handling People, Make People Like You, Win People to Your Way of Thinking and Changing People Without Causing Resentment) provoke deep thought and provide lots of important takeaways that you can implement straightaway into your own career.
2. Mindset: The New Psychology of Success by Dr Carol Dweck, 2006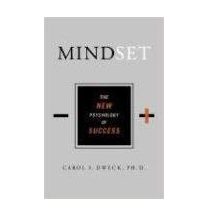 "This book changed my perspective on the importance of learning from failure, practice, and effort being the pathway to mastery. It has also changed my life, my management style and how I parent my children."
Dweck explores the concept of two mindsets – fixed and growth. A fascinating book for anyone wanting to become more aware of their own mindset and grow as a manager.
Next, we reached out to Dana Eisenstein, a Melbourne based Colin James Method® Facilitator with nearly 20 years of experience who enjoys inspiring people to step outside their comfort zone to build higher performance. Dana says these two books have changed her presenting skills and inspired her to have a deeper purpose for what she does.
3. Presenting Magically: Transform your Stage Presence with NLP by David Shephard and Tad James, 2001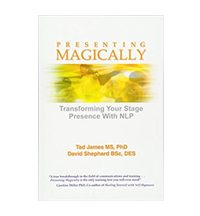 "This book had a powerful impact on my presenting skills and mindset. I was recommended this book and have passed it on to others interested in building their confidence and capability to be a masterful presenter. This book gives great tips, tricks, techniques and, most importantly, how to have the beliefs and attitudes that enable you to perform at your best. This book draws on the experience and learning of the world's top presenters."
Recommended for anyone who wants to improve their presentation skills, it will teach you how to connect with your audience and own the stage.
4. Live Lead Learn: My Story of Life and Leadership by Gail Kelly, 2017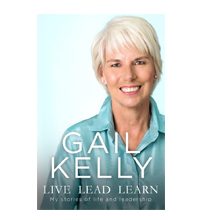 "Colin James' many stories of Gail Kelly inspired me to buy her autobiography. I was intrigued by how an immigrant, woman, and mother of four kids (including triplets) was able to be a significant influencer and innovator in Australia and the world. I am still currently reading this book amongst other books. I love her candour and personal sharing of her ordinary life and the remarkable rise in her career. She inspires a deeper purpose and a commitment to the people you serve. She is bold and fearless, pragmatic and passionate and a role model to people around the world."  
A recommended read for anyone who works with people, regardless of your position in the structure, and anyone who is looking for meaning in what you do.
Lastly, we reached out to Andrew Lee, a Colin James Method® Facilitator with vast experience designing and delivering organisational development programs throughout Australia, South East Asia and the Middle East. He enjoys engaging with audiences from all walks of life and these seven books have stood out to him as changing his thoughts on leadership, communication and interacting with others over the years.
5. Results Based Leadership by Dave Ulrich, Jack Zenger and Norm Smallwood, 2010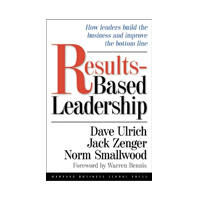 "This book gives a clear explanation of a pragmatic balance between Attributes and Results. Excellent distinctions on Why, When and How to balance your leadership focus. A must read if you're interested in creating high performing, sustainable cultures."
A must-read for executives facing leadership challenges and wanting to deliver results.
6. Change Your Questions, Change Your Life by Marilee Adams, 2014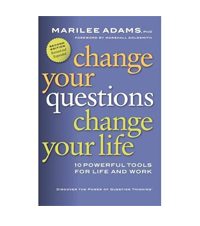 "Probably the best book I've read on questioning. This gets to the heart of Curiosity – that I believe is the catalyst for great leadership. Blew me out of the water with a group of questions I was never aware of but now use every day! Way beyond conventional thinking and open, closed or leading classifications. I promise this will surprise you, make you more self-aware, a better problem solver and quite possibly a happier person."  
An interesting read on how we can change our lives simply by changing the questions we ask. Recommended for anyone seeking more effective ways of communicating and problem-solving skills.
7. Slowing Down to The Speed of Life by Richard Carlson & Joseph Bailey, 2006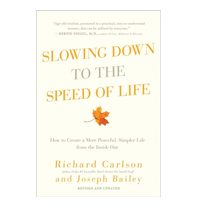 "FLOW without all the theory! How slowing down and being present is the key to going faster. While not directed specifically at leadership, this book has influenced my ability to be present, listen and respond."
If you're wanting to learn how to slow your mind and focus on the present moment, this is the book for you. Gives lots of insights on how to create a more peaceful and productive mindset at work and at home.
8. Crucial Conversations by Kerry Patterson, Joseph Grenny, Ron McMillan & Al Switzler, 2012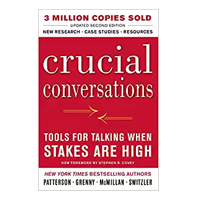 "This made me want to get out and have some challenging conversations. Probably the best book I've read on the critical skill of difficult conversations. These guys did their work and brought a whole host of concepts into an easy-to-learn format."
A business self-help book for anyone who wants to have the hard conversations and manage disagreements with poise and skill.
9. The Five Dysfunctions of a Team by Patrick Lencioni, 2013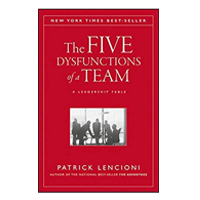 "A tool for quickly getting leadership teams engaged in conversations about "soft" stuff. A great model for starting conversations on Teams, Trust, Commitment, Accountability and Vulnerability."
A must-read for all managers looking to build a positive team. Lots of great principles that you can take from this book and apply to any team.
10. Intrinsic Motivation at Work by Kenneth W. Thomas, 2012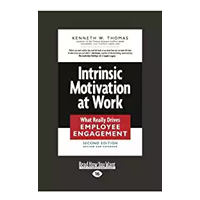 "Required reading for anyone with a passion for exploring intrinsic motivation deeper."
Helpful for managers interested in the changing requirements of today's workplace and what motivates people to do their best work.
11. Influence, The New Psychology of Modern Persuasion by Robert B. Cialdini, 1985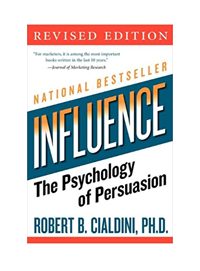 "This is a great read for anyone interested in persuasion. Cialdini identifies six key patterns of influence that work across every culture I've worked in."
Aimed at people across all walks of life, this book teaches you about what moves people to change their behaviour and how to become a skilled influencer.
Reading is a great way to improve your communication skills over the long term but if you want more immediate results then attending a training course can give you an instant boost.
As an introduction to our Mastering Communication training program, download our ebook 6 keys to building a memorable presentation and learn how to deliver a presentation with confidence in front of anyone.

The Colin James Method® Facilitators train corporate executives to improve their professional communication skills with a proven methodology. Our highly trained Facilitators and Coaches are recognised for their experience in their fields and have worked with many individuals and organisations around the world to master the art of communication.